Registration is open! Please register here and be aware that you need to register for the web portal itself first, then click on "Your Registration" on the left. We look forward to welcoming you in Braunschweig soon!
Conference fees for participants: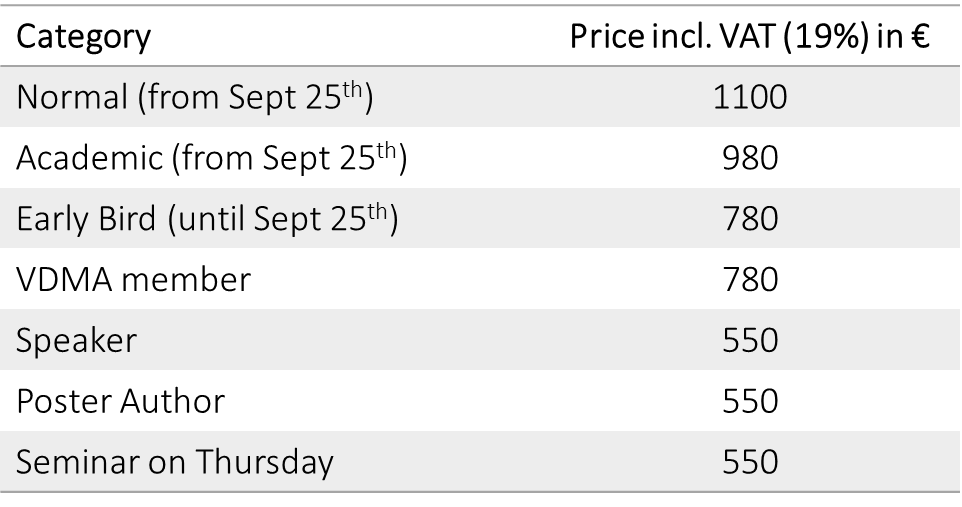 The price includes admission from Tuesday morning (7th November 2023) to Thursday noon (9th November 2023) and a dinner Wednesday night (8th November 2023). The seminar Thursday morning (9th November 2023) can be booked additionally. As an opening ceremony, we would also like to invite you to the inauguration of our BLB Circular Lab building including its pilot scale recycling section on Monday night (6th November 2023) starting with a welcoming speech followed by tours. This event is free of charge and takes place at Hermann-Blenk-Str. 39, Braunschweig.
Special booking conditions from hotels can be accessed here: www.braunschweig.de/hotelbooking-ibpc2023
If you want to stay at the Steigenberger Hotel you can use the keyword "IBPC2023" for special conditions.
Directions to the inauguration of the CircularLab on November 6th
To get to the location of the inauguration (not the conference location!), you can take the buses 436 (directly from Braunschweig main station) or 413 to the bus stop "Braunschweig Luftfahrtbundesamt".
After the event, the 413 departs at 8:34, 9:34 or 10:34 pm heading to the city center.